Dragon Oracle Decks
Award-winning oracle creator, Carla Morrow's dragon art is perfectly suited for oracle decks and is the artist behind the Dragon Oracle Deck, written by Diana Cooper and published by Hay House. She also is the artist and author of the Enchanted Blossoms Empowerment Oracle published by Blue Angel Publishing. Oracle deck number three, Universal Dragon Guides Deck will be release soon from Blue Angel, and there are plans for future dragon oracle decks.
Dragon Oracle Cards: Hay House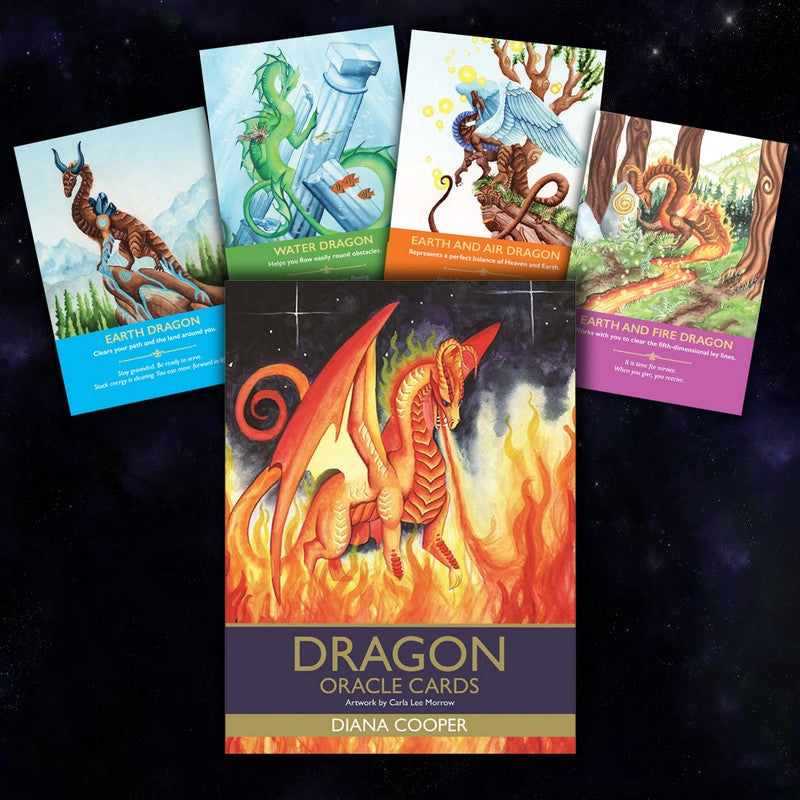 Dragons are beautiful, wise, open-hearted etheric beings of the angelic realms who are sent here by Source to help and assist us. They operate on a different vibrational frequency to us, which is why most people can't see them, but they are very willing to connect with us if we are ready to tune in to their wavelength. Their guidance can help us to clear lower energies, flow around challenging situations and inspire us in our life visions.
     The 44 cards in this beautiful and unique deck will offer you advice about your daily life, your soul mission and how you can serve the planet. Also included is a guidebook which shows you how to conduct readings with the deck, reveals the in-depth meaning of each of the cards and explains the unique roles and energies of earth, air, fire and water Dragons. As you work with these cards you will discover many ways in which the Dragons can support your life, assist your spiritual growth and illuminate your ascension path. Allow them to inspire and guide you! Includes 44 Card Deck and matching Guide Book.
Enchanted Blossoms Empowerment Oracle: Blue Angel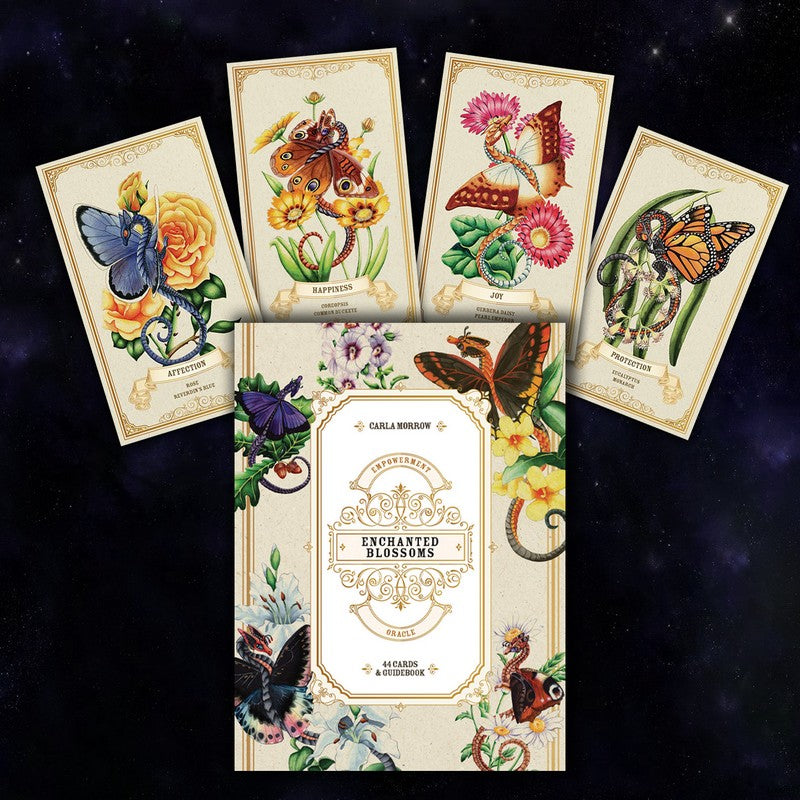 This wholly unique oracle concept combines the majesty of dragons with the delicate beauty of butterfly wings. With its stylish Victorian borders and brilliant color palette, the art in this oracle draws the eye, the imagination, and the spirit into a reading. Empowering key words convey hope, love, beauty, comfort, encouragement, and more. The enchanted blossoms and their unique companions are ready to lift your spirits and help you discover the delights and positivity in your day-to-day life.
Boxed kit (5 x 6¾) includes a 44-card deck and a 108-page guidebook.
Universal Dragon Oracle: Blue Angel Publishing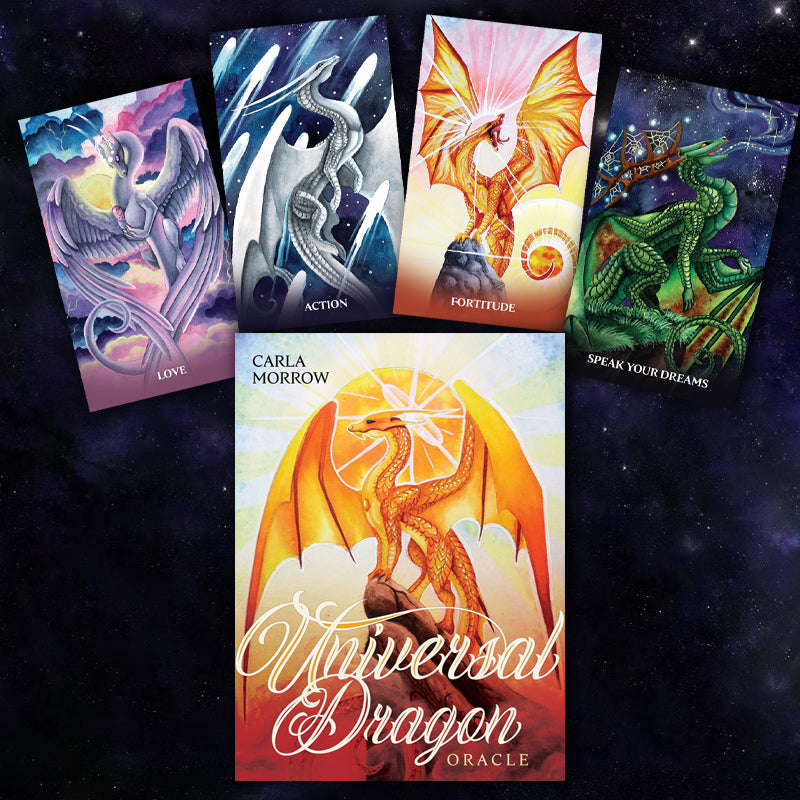 We have all heard that something in the distance … The dragons are calling, sometimes as a roar and sometimes as a whisper, to stir deep and ancient inner knowledge. There are very few creatures as powerful, as majestic, or as wise. Dragons are reaching out to us, trying to communicate, and this gorgeous oracle is here to help you receive and interpret their guidance.
Award-winning oracle creator, Carla Morrow, worked with eleven dragon families to create an 'actionable deck' that you can turn to for purpose, direction, and sure steps forward.
Dragons are harbingers of creativity, inspiration, and positivity. They can lead and inspire us through complex decisions to simple solutions. Timeless manifestations of seen and unseen worlds, fascinating, magnificent, bound to our oldest imagination and most-daring visions — HERE BE DRAGONS! Will you hear their call?